Onward 2021 Muscat Canelli, Skin Fermented, Sierra Foothills, Art Label Series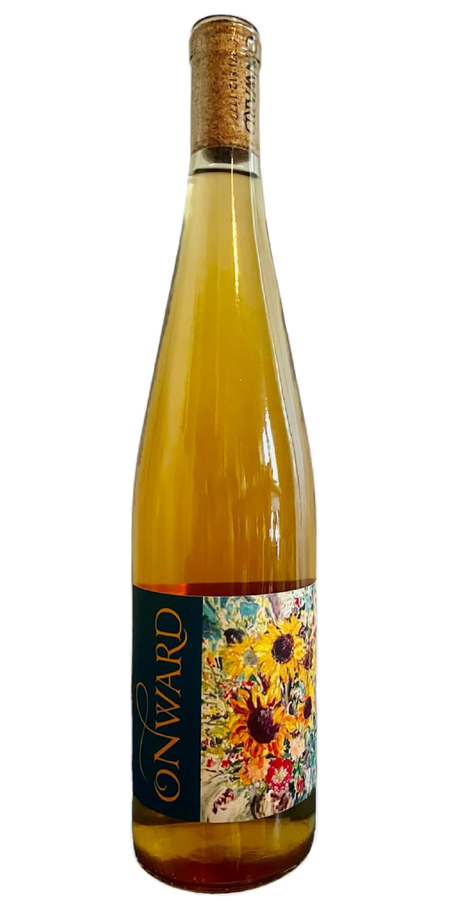 Wine Specs
Appellation
Sierra Foothills
This is not your typical expression of Muscat Canelli, it is layered and complex because this wines spends 29 days fermenting on the skin, which gives it expansive aromas that span from orange blossoms on a sunny day to fresh honeycomb and marcona almonds and quince paste, the palate is plush with a silky lush texture.
The aromas bring a big smile to my face and whisk me away on a tropical vacation.
The label artwork is by the amazingly talented artist, Lynne Armstrong.
Wine Specs
Appellation
Sierra Foothills